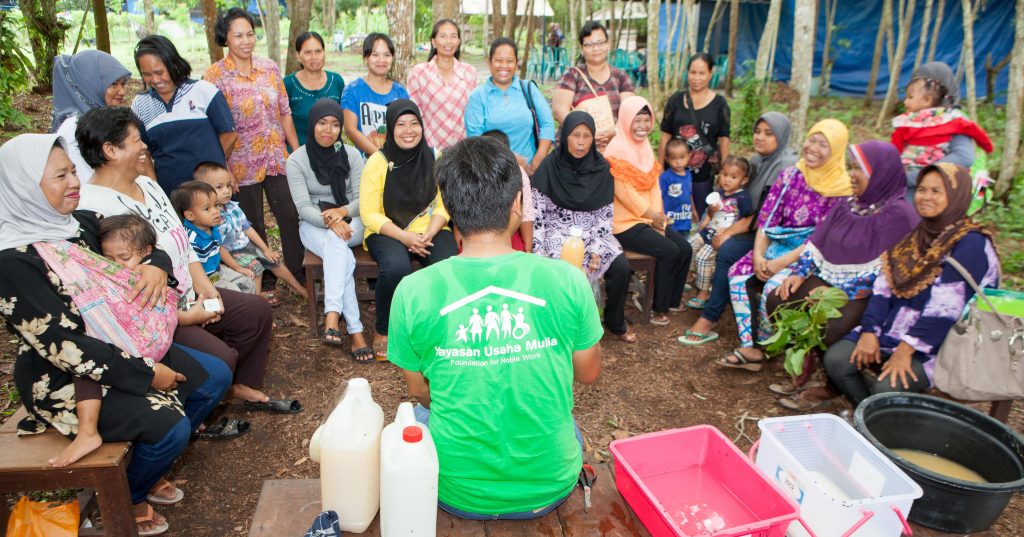 At A Glance
:
Since 1975, Yayasan Usaha Mulia (YUM) has sought to improve the lives of disadvantaged people in Indonesia, especially in regions where access to healthcare and education is severely limited. YUM works in the areas of health, education and community development and oversees projects addressing issues such as access to clean water and sanitation, stunting prevention, vocational training, educational activities and sustainable agriculture.
Goals
: Improve the lives of rural populations in West Java and Central Kalimantan where the majority of individuals survive on less than two dollars a day.
Results
: YUM's projects impact the lives of approximately 20,000 children and adults every year. In 2021, more than 2,500 babies, pregnant mothers and health workers participated in the stunting prevention program. Another 470 families took part in building home gardens for food security, and around 2,700 children and youth were involved in various educational activities.