A home for Mis Corazones Alegres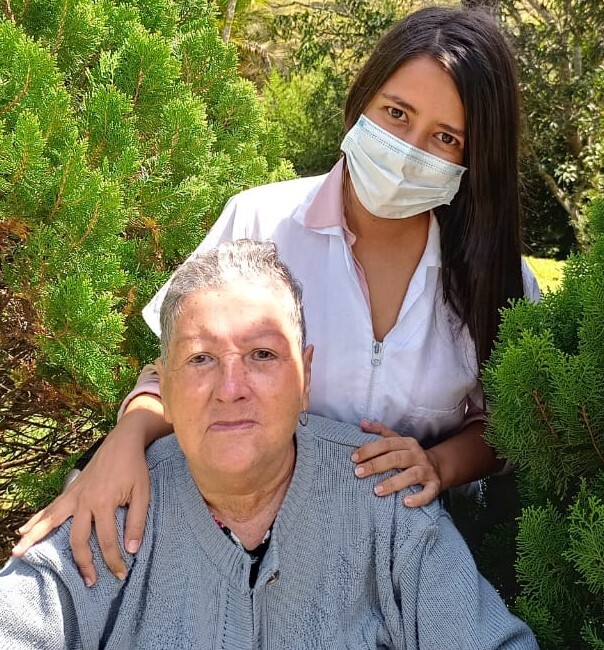 The Mis Corazones Alegres Foundation is a non-profit organisation aimed at improving the quality of life of older adults with low economic resources – most of whom suffer from cognitive disorders such as dementia – by providing them with board and lodging and personal care.  The foundation develops activities which help promote an active life for these people through culture, recreation, physical exercise, work therapy and events which are conducive to family and community integration.
In Colombia, many people don't have a pension and healthcare provision is poor, and now there is an ageing population that has taken the government by surprise. Perhaps it is because of the successful peace process which means that fewer people are meeting violent deaths in the conflict. Whatever the reason, increasing numbers of people are growing old. These challenges have not been sufficiently taken into account by government planning, and there are not enough services to cater for this population.
The Mis Corazones Alegres Foundation in Medellin tries to bridge this gap in care by providing a loving environment for older adults who would otherwise be left to their fates. A challenging task given the context.

Over the past few years, the Foundation has had to move house multiple times – 8 times in 14 years, in fact. This has been physically and emotionally exhausting and has impacted negatively on any hopes of financial sustainability for the project.
Can you help us provide a permanent home for Mis Corazones Alegres?
The Foundation now has the chance to buy the house in which it is currently based, and we are asking you to help out!
Our goal is to raise $75,000 USD to help secure the property occupied by the Foundation so that it can obtain a mortgage. The mortgage repayments will be lower than the rent it currently pays. Other organisations have pledged sums of money if we can help MCA reach its target, and we have already raised $10,000!
Can you help? Your donation will ensure this project can support older people with cognitive disorders for generations to come.
Thank you!