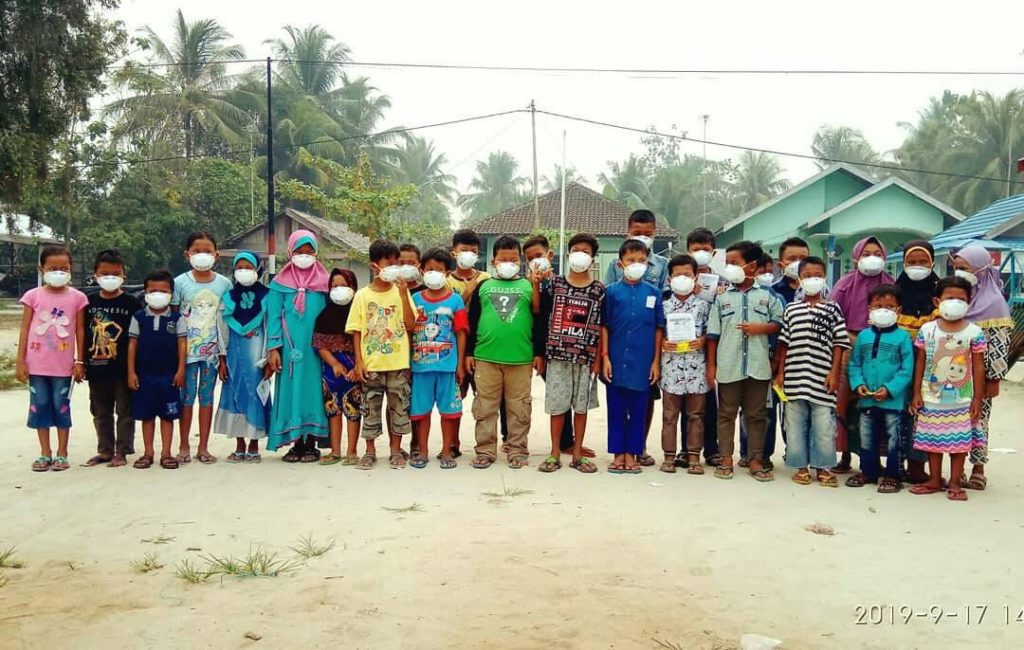 You may have heard about the fires and smoke haze that have returned to Kalimantan since mid-July.
We have been told by Susila Dharma project leaders on the ground that the current situation has worsened. Last week the air quality in Palangkaraya reached more than 6 times the hazardous level.
Although local schools have been closed, many children remain in the area with their families who lack the resources to protect them. The immediate health risks of the haze involve breathing difficulties, headaches as well as ear, nose, throat and eye irritation in the short term. However, long periods of exposure could result in more severe and even potentially deadly complications and diseases according to experts.
"The map shows the amount of organic carbon emissions in the air above Kalimantan on September 17, 2019. … It indicates that the vast majority of the carbon is being emitted from burning peatland areas.
"Peat fires can release enormous amounts of stored up carbon and are extremely difficult to put out." Words & image: NASA.
YUM and BFIF are currently working to provide support to the 19,000 people living in the area of Bukit Batu. They have started going from village to village to distribute masks, vitamins, milk, etc. but are in need of more funds if they are to continue distribution to all 7 villages.
SDIA has sent an advance of $3000 USD from its Emergency Fund to help YUM and BFIF get started with the relief effort. We are hoping that donations will at least meet if not exceed that.
You can make a difference to people suffering from dangerously bad air quality. Please help us support YUM and BFIF in their relief efforts!
Please click here to donate or use any on the donate buttons.