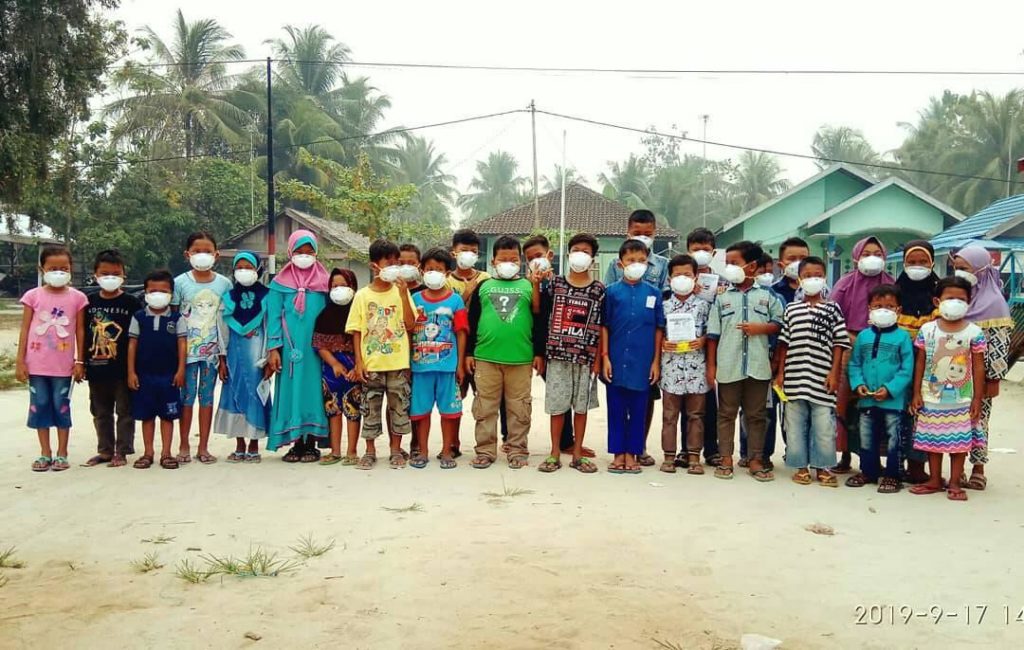 Urgent appeal for help in getting 1st Aid resources to children affected by air quality crisis in Kalimantan, Borneo.
Widespread forest fires around Borneo have caused dangerous levels of smoke. Breathing the air during this haze can cause serious health issues. For more than two decades, large areas of Southeast Asia have been blighted by an annual pall of smoke during the latter part of the dry season. The air quality has reached a very dangerous 1,939 based on the PM2.5 readings. This is more than 6 times the dangerous/hazardous level. Local schools have been closed, but many children remain in the area with their families who lack the resources to protect them.
The immediate health risks of the haze involve breathing difficulties, headaches as well as ear, nose, throat and eye irritation in the short term. However, long periods of exposure could result in more severe and even potentially deadly complications and diseases according to experts.
What can be done now: Susila Dharma projects Yayasan Usaha Mulia and the Borneo Football International Foundation are need donations to continue their work in Haze Relief. Currently both organizations are leading the Kalimantan Fire & Haze Relief Program in cooperation with the local Government, the Police Department and other NGO's. YUM is currently working to provide support, like it did in 2015, to the 19,000 people living in the area of Bukit Batu. Any donations received will be used to purchase N95 masks, oxygen cans, vitamins, eye drops, milk (for children) and oxygen refill for the oxygen tanks used in the clean air rooms.
Booklets and leaflets on health measures to take during the haze will also be printed and distributed to each family. YUM and BFIF staff will be responsible for the distribution of these health relief equipment as well as going to all 7 villages in the area of Bukit Batu to hand out the educational booklets and leaflets. Together with other partner organisations, YUM & BFIA have also raised awareness about the consequences of fire and haze to the health through on-the-ground campaigns and on social media.
Please use this form to donate to the Kalimantan Haze Releif fund: