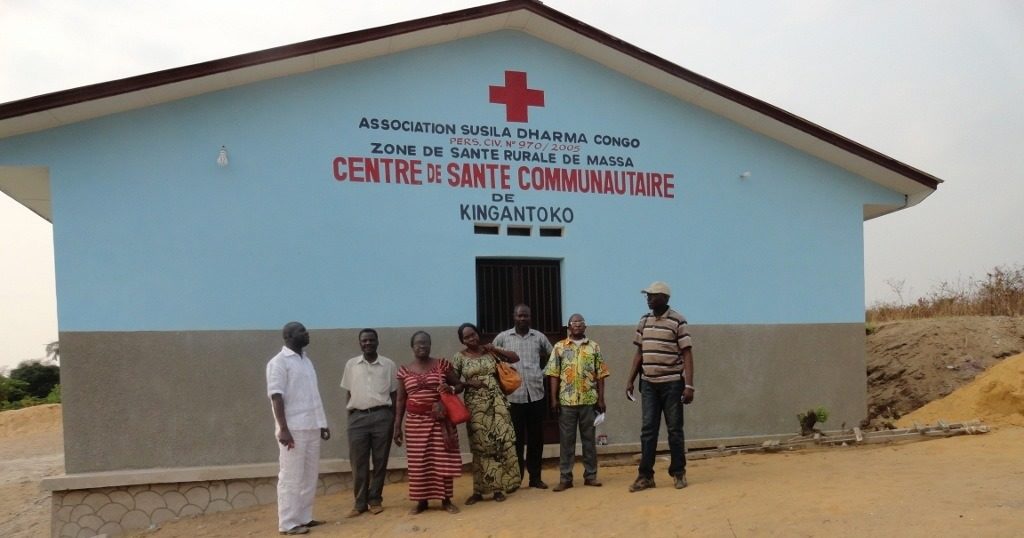 At A Glance: The Kingantoko primary healthcare clinic (CSCOM) is one of three pilot projects spearheaded by SD DR Congo that collectively represent communities working in harmony with local health officials to provide quality, accessible and sustainable health services to highly underserved, largely rural populations.
Goals: Provide the local community with critical health services including pre- and post-natal care, vaccinations, general consultations and treatment, and mosquito nets. Co-manage a health mutual association, whereby individuals and families make small, regular financial contributions to help ensure the long term sustainability of the clinic. 
Results: Since opening in September 2013, the Kingantoko CSCOM has provided 1,053 prenatal consultations (and subsequent births), 2,280 pre-school consultations, 6,655 vaccinations to pregnant women and children, 21 surgeries and 243 blood transfusions.