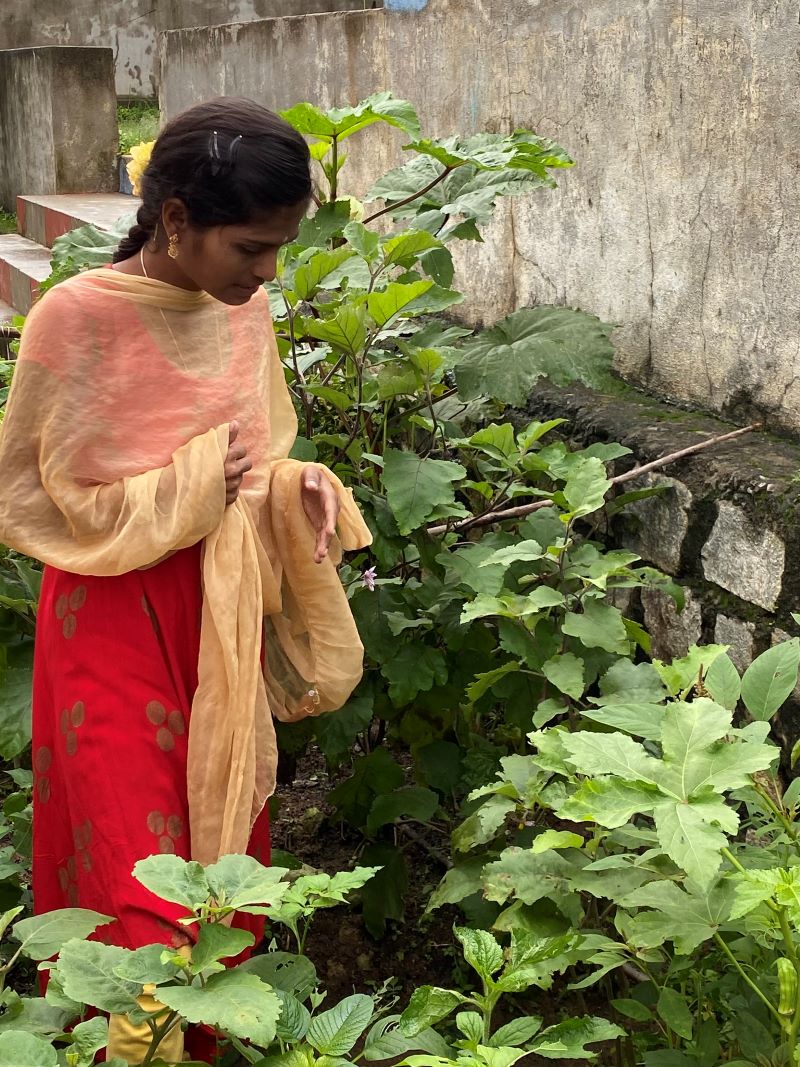 This is the story of Vanya, just one of many young women whose lives have been transformed by the work of an SDIA member project.
Vanya lives in Karnataka, India and is currently a participant in Anisha's Kitchen Garden Project.   When she was younger, Vanya's family wanted to take her out of school because they were afraid that it might affect her marriage chances.  Valli Krishnaswamy, Anisha's founder and director, persuaded Vanya's parents to to let her continue.  It's a great example of how Anisha is able to work in the local community to help students like Vanya.
When lockdown began in 15-year-old Vanya's village, finances became very tight for her family. They are members of India's lowest social class, three generations crowded into one small home, struggling even before Covid-19 hit to meet basic needs.
Fortunately, Vanya is a participant in Anisha's Kitchen Garden Project. Over the past year she learned a lot about organic gardening. She also planted a small vegetable garden right outside her home, initiated with native seeds from Anisha's seed bank. When Vanya couldn't leave home due to lockdown, Anisha's staff kept in touch with her over the phone, giving detailed instructions on how to maintain her garden and save seeds.
Vanya's garden flourished. She harvested a steady supply of eggplants, pumpkin, bottle gourd, ridge gourd, bitter gourd, radish, small onion and amaranth. Throughout the pandemic, her family gratefully cooked and ate the nutritious vegetables produced free of cost. She even gave seeds to her neighbours. Her parents were so happy, they helped with the work and increased the garden's size.
Thanks to the training and seeds from Anisha, Vanya's entire household was able to have healthy meals during the crisis.
*Vanya's name has been changed to protect her privacy.