in the Subud Center of Kinshasa DRC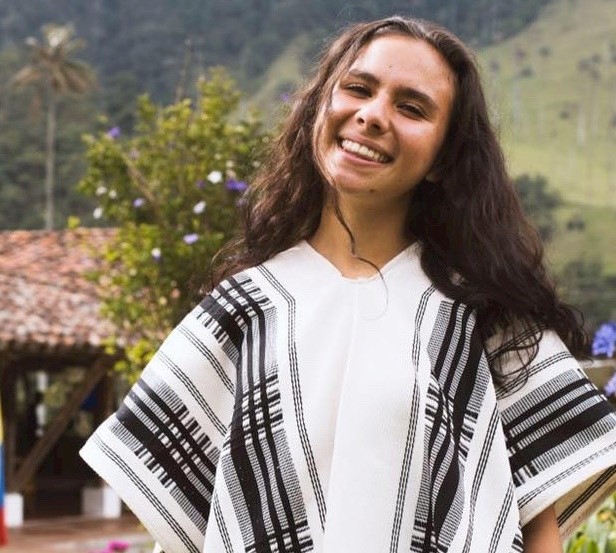 by Emaline Gonzalez, 26 January, 2022
With more than 10 years' experience providing health care in communities of the DRC, Susila Dharma Congo has long since been aware of the unique gender barriers that hinder girls' and women's ability to pursue an education and find or create employment opportunities. Over the years, women and adolescents have shared their stories about the difficulties in getting a basic education and developing the tools to earn a living, and one stated with confidence, "What women and girls need most in this country is access to education, to training and to skills by which we can earn a living wage and look after our families."
There is no shortage of research to back up this woman's claim: whereas an average of 80% of girls in DRC are able to attend some primary school, only 43% of them will continue their studies at the secondary level, with poverty, teenage pregnancy and early marriage forcing many to abandon their studies [1]. Often without technical training or basic literacy and numeracy skills, opportunities to meet basic family expenses, such as food, housing, healthcare, and education for their children are out of reach for the vast majority of women across the country.
The stories of the girls and women we receive in our SD health and hospital centers sparked the beginning of a long journey toward the creation of a joint project between Susila Dharma Congo, Susila Dharma Canada, and Susila Dharma International: to empower women and girls in the DRC through community learning centers.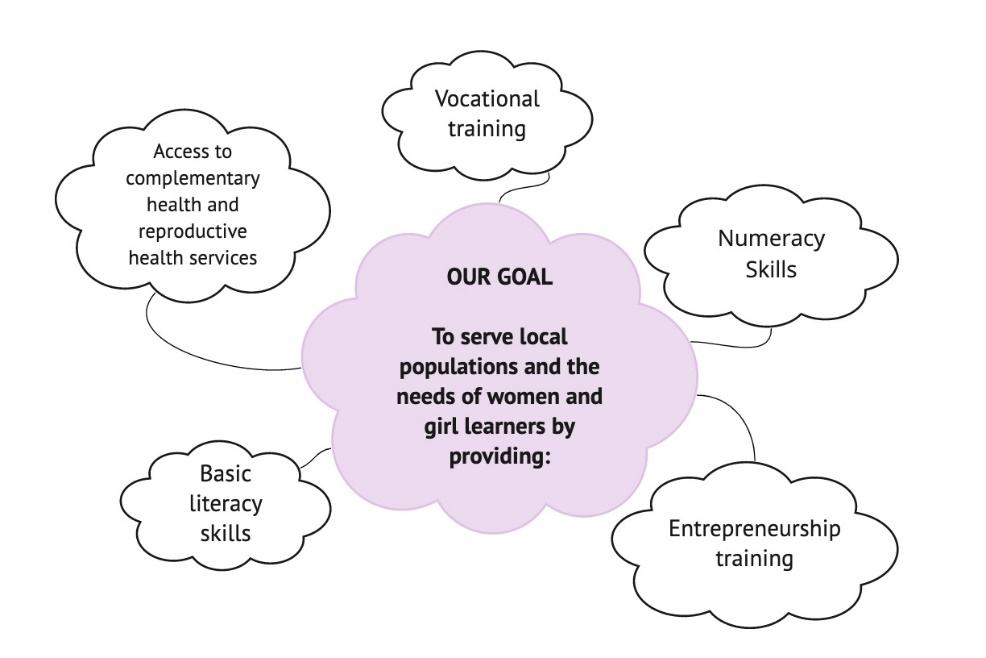 With the support of the Blond Trust, the Buchan International Fund and the Canadian Government, beginning in 2022, SDs Congo-Canada and SDIA will create 3 one-stop community-based service centers, giving women access to basic education, small enterprise training, markets, and financial services. Catering to the personalized goals of each learner, the centers strive to provide a wide range of services; from teaching basic skills, giving access to complementary health and reproductive health services, to supporting a young entrepreneur, these centers are designed to coach women toward achieving their own learning objectives. With the construction of the first two Community Learning Centers (CLCs) on the verge of completion, we are now striving to create the third center within the Subud National Headquarters in  the city of Kinshasa, and we need your help!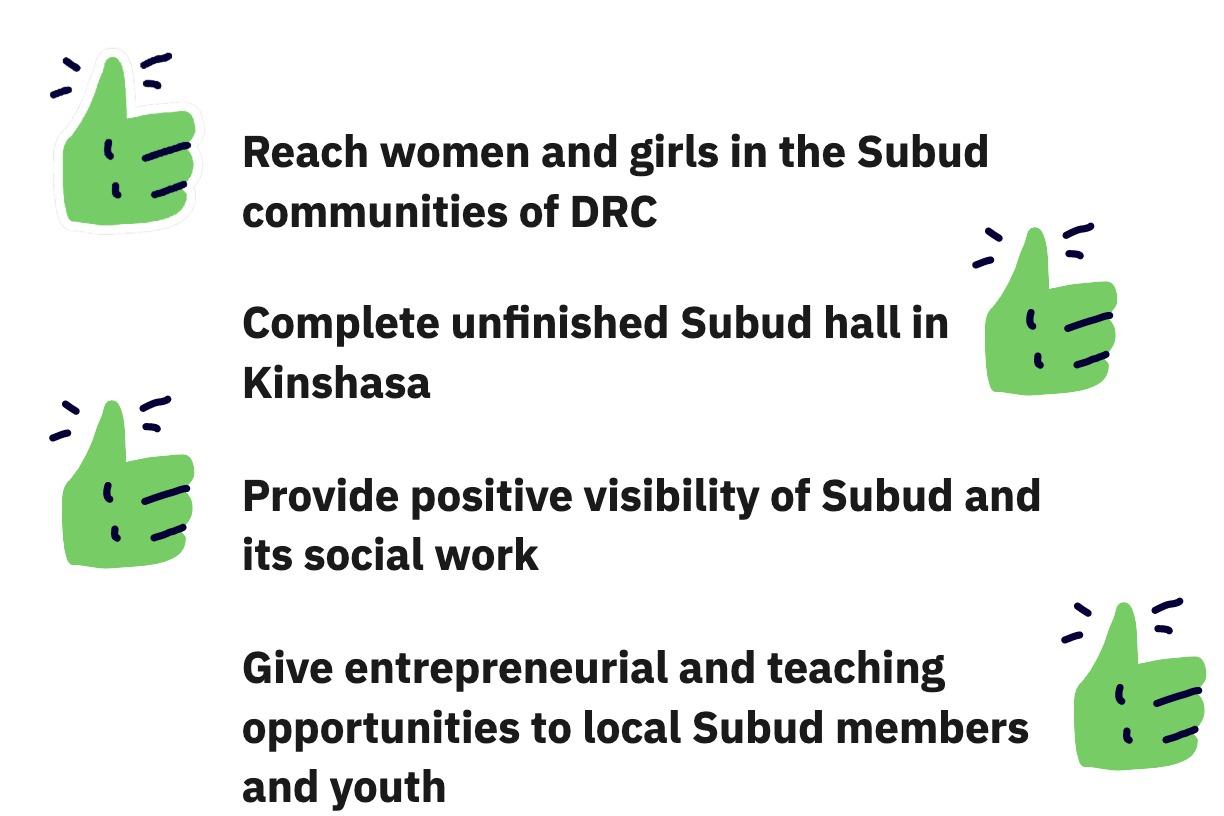 Not only will this city-based center allow access to an urban population of women and girls who have been unable to receive basic education and training, but it will also provide a base for selling the products that the women in the two other community learning centers develop and produce. By making the third and final learning center at the Kinshasa Subud hall, we will be able to include the Subud women that are amongst those in DRC struggling to fulfill their personal and professional aspirations. The Subud Congo members are enthusiastic, as the center will allow for the completion of the hall's construction needs, provide positive visibility of Subud and its social work in the bustling urban area, and grant opportunities for local Subud members and youth to maintain and improve the property through the social 'centerprise'.
What do we need?
The total cost of the project is $120,000 USD, for which the SD Network has already raised $115,000 USD. Three Subud members from Montreal and one from California have stepped up and generously offered to match any individual donations, for the missing $5000 USD! . If you want to be a part of making change and contributing to a Subud Social Centerprise that will benefit thousands of women in DRC, please consider helping with a donation of any amount which can be matched by our core donors. For more information, write to [email protected].
To donate, give through your SD national organisation, or by clicking the button below.