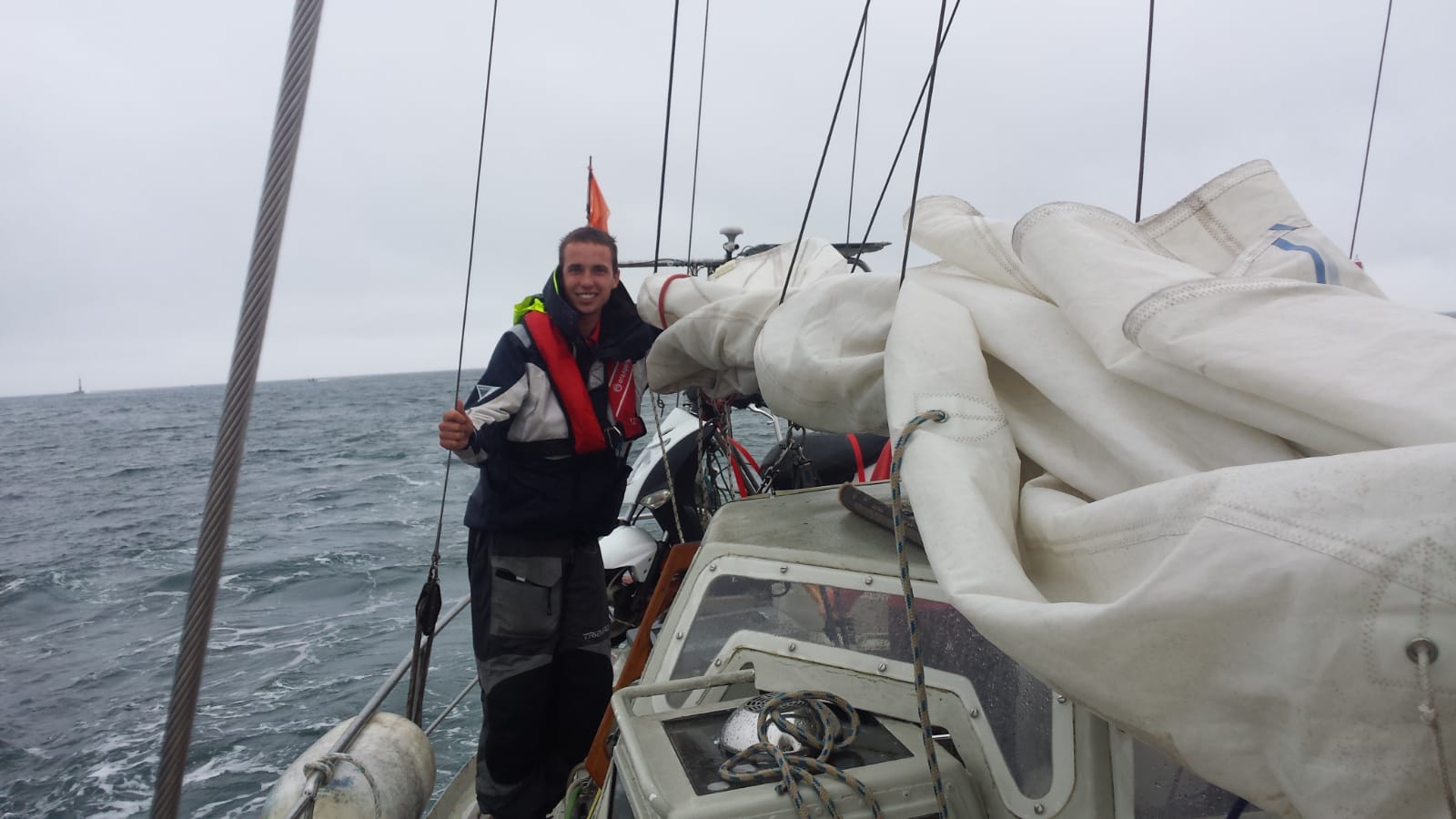 Blue Spirit – Laury Gratiet Memorial Foundation
One in four people will face a mental health challenge at one stage in their life, and none are more affected these days than our youth. At the same time, research has shown that being in blue spaces (like the sea) can have a positive effect on stress reduction and wellbeing.
This is why Blue Spirit – the Laury Gratiet Foundation – set up in memory of Laury (1999 to 2020) – grants sailing bursaries to young people (aged 18 to 25), who are experiencing a mental health challenge or facing social and economic disadvantage.
Sailing has multiple benefits. Not only can spending time and doing activities on the ocean in itself have a positive impact on mental and physical health – think iodine-rich sea breeze, the calming sound of the waves and sea birds, the sun on your face absorbing much needed vitamin D – but learning to sail also helps develop essential life skills. Sailing can bring you out of your comfort zone and challenge your perceived limitations; it can help increase your self-confidence and resilience; it can teach you how to work with others and even lead a team; and it can be great fun.
About Blue Spirit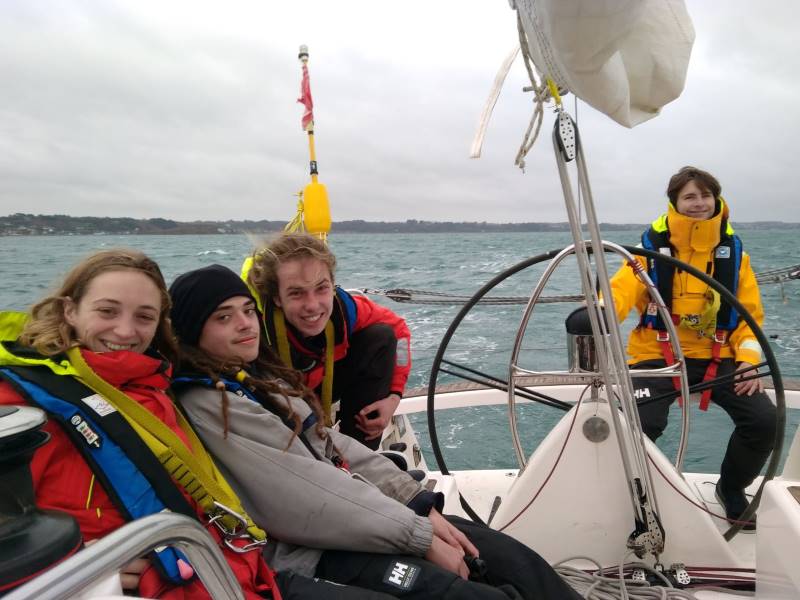 We work in partnership with established charities in the North-East and South-East of England, which offer sailing experiences to young people. These organisations have a wealth of experience in providing safe but exhilarating sailing experiences to a wide range of people.
We also partner with community groups and charities in the North-East and South-East England who are well-placed to identify and refer young people who would benefit from this kind of experience. This fund is not limited to people suffering from mental health issues, but is for any young person who would not normally be able to access this kind of experience and who would benefit from enhanced wellbeing, gaining self-confidence or an opportunity to have time for themselves in nature.

About Laury
Laury was born and raised in the Côtes d'Armor on the northern coast of Brittany, France, where he lived with his mother Solen, his father, Jacques, sister, Maia, and much later with his half-sister, Poppy. He was very close to his maternal grandparents: David and Kathleen Lees and his paternal grandparents: François and Louise Gratiet.
Growing up by the sea he developed a passion for sailing and for teaching young people to sail – he spent much of his time out on the Atlantic.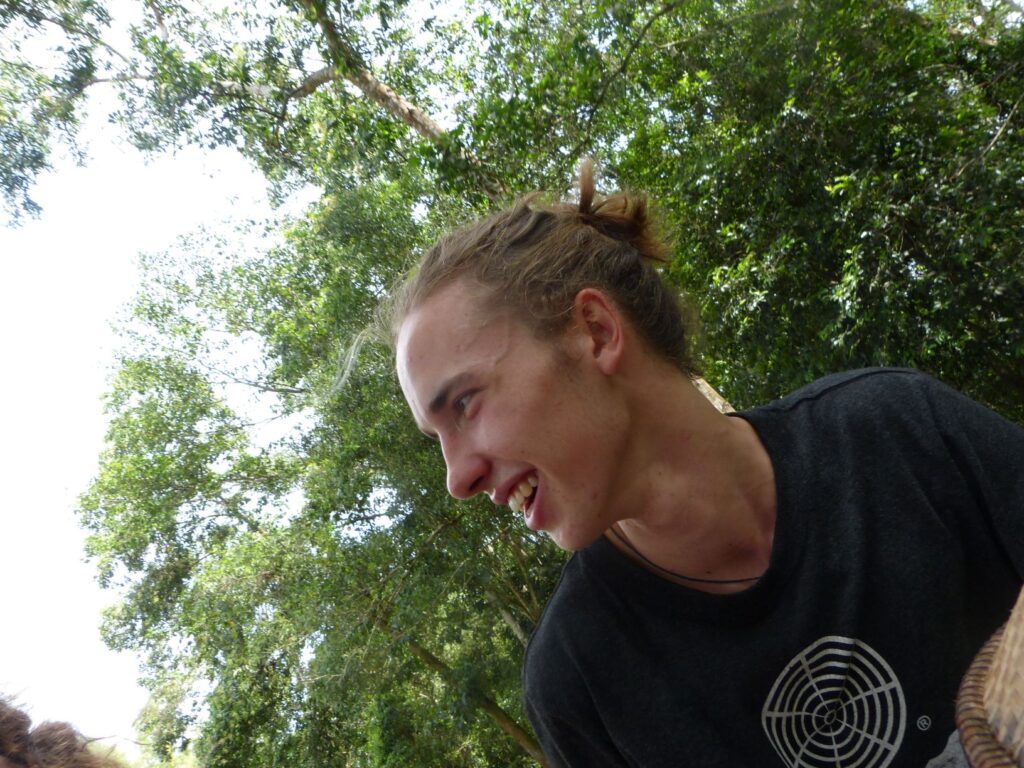 Laury travelled around the world with his family – he lived in Uruguay and Colombia for a few months; in Colombia aged 10-11, he loved helping out at a day care centre for disadvantaged children (when he was meant to be doing his school work!). He volunteered at two Human Force global learning camps in Kalimantan, Indonesia and Puebla, Mexico, travelled in Argentina, Paraguay, Italy and Spain, and spent significant time in the UK where he had friends and family, including his godmother, Nina.
All the travelling resulted in him speaking several languages fluently: French, English, Breton and Spanish. Laury played the accordion and particularly loved Latin American and Breton music and he was passionate about Breton dancing.
Laury had a beautiful smile, an infectious laugh and a warm heart. He was sensitive, intelligent, stubborn, charming, lovable, passionate, idealistic, infuriating, determined and affectionate!
He cared passionately about people and planet and he was motivated by making the world a better place. As a teenager, he helped establish a local branch of Amnesty International, and he was determined to do anything he could to help protect the environment.
Beset by mental health challenges, Laury took his own life in July 2020. Although his issues proved too much for him in the end, Laury always felt happiest when sailing, and it was his passion from the first time he set foot in an Optimist at the tender age of seven.
Please support our fund by donating to help young people like Laury find some peace of mind, get closer to nature and experience a real, once-in-a-lifetime adventure!
Our partner organisations:
The Sail Boat Project, Chichester
Ocean Youth Trust North, North Shields