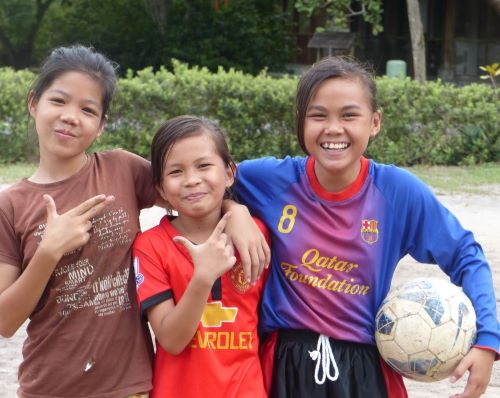 Meet Lala, BFIA's star player!
Lala (right) is the eldest of four siblings, who are all active members of the Borneo Football International Academy. Five years ago, Lala was leader in the opening of the first All Girls team of the BFIA. Her brothers had already joined the Academy, and their sister, together with a small group of girls, was very persistent in requesting football training as well.
With an income below the poverty line, her parents have expressed their gratitude to the opportunities given to their children through Borneo Football.
The family squats at an abandoned KOS (one division lodgings) in the village of Sei Gohong; Lala's father sometimes has work in the artisanal gold mining stations in the Rungan River and her mother has been a gardener in the BFIF campus since 2017. During home visits the parents have said "We are very grateful that our four children are in the academy because we know they are in a safe place, engaging in good activities," adding: "It is good that our kids can drink milk or mung beans during training, because we cannot afford it".
Lala's twin brothers, Daniela and Davin, look after their younger brother, Dandy who has had a tough start in life. He has a deformed foot that has made it difficult to join their friends' games when barefoot. When they are able to get second-hand shoes, they save them for Dandy so that he can play football and other games without pain in his foot.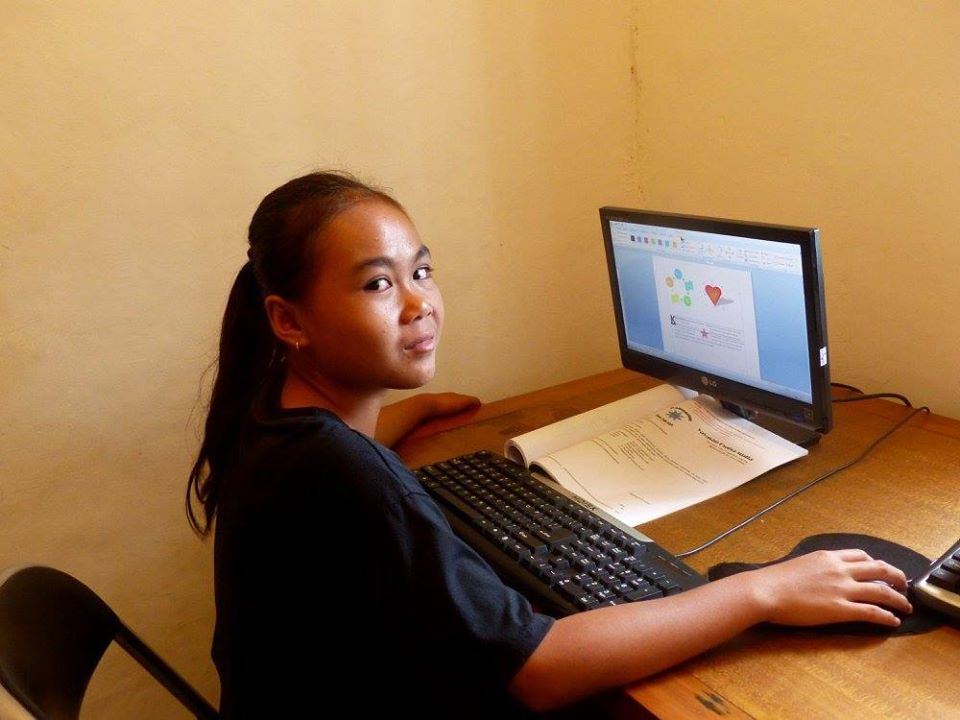 When Lala comes home from school, she helps to take care of her brothers and cooks for the family because her mum is working; she has a weekend job to help with household expenses. Going to training and computer and English classes with her friends is a good opportunity for Lala to have time for herself – and fun.
Being one of the most representative members of the Academy, Lala has consistently been an excellent player and a role model for the other girls in her class and the new generations who look up to her.  In 2018, she received an award as the 'BFIA player of the year'. In March 2019, she led BFIA's Futsal Team to the title in an unbeaten successful run.
The regional team, Kalteng Putri, also noticed Lala's performance and invited her and other BFI team members, to play the Provincial games where they won the tournament and she was elected as the best player of the tournament.
This has opened new opportunities for Lala, enabling her to travel, experience other places and make new friends. Currently, Lala and Jannah, another BFIF outstanding footballer are recognized as the best players in the region and are training with the Kalteng Putri Team in preparation for the National Indonesian Games.