For the third SD Network Passport visit, we flew to Kalimantan to visit Borneo Football International Academy (BFIA). The visit kicked off with an introduction to the project by founder Muhammad Bachrun Bustillo.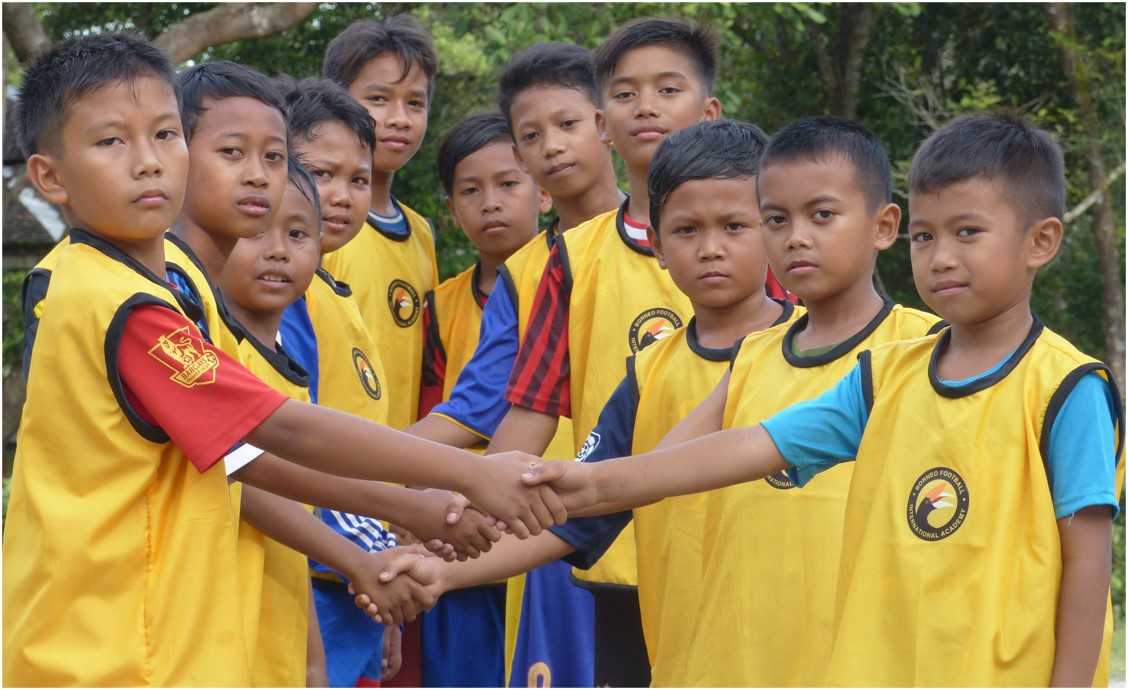 BFIA – whose mission is to improve the quality of life of the underprivileged children in Kalimantan through sports – began in 2015 with 14 children and now reaches around 1,500!
Using football as a tool for change to assist the physical, mental and social development of children from low-income families with diverse religious and cultural backgrounds, BFIA is an inclusive project, that was a pioneer in opening football up to girls in Kalimantan.
BFIA works in three main areas: football, health & nutrition and education – with the football itself acting as a magnet for participants. As far as football is concerned, children take part in weekly training sessions, tournaments and summer camps, among other activities.
According to Muhammad Bachrun: "The nutrition strand began when we realised there was widespread malnutrition in Kalimantan; we also noted that there was a problem with drug abuse among young teenagers."
Participants therefore receive a nutritious food supplement when they come for training, and are given healthy living habits and road safety workshops. There is also awareness-raising around child protection and issues such as bullying.
BFIA works in conjunction with Yayasan Usaha Mulia (YUM), another SDIA member project based in Indonesia, to offer vocational training in subjects like IT and English.
"Parents often express how their children become more helpful at home, are more disciplined and don't 'go out as much as before.'"
More than just football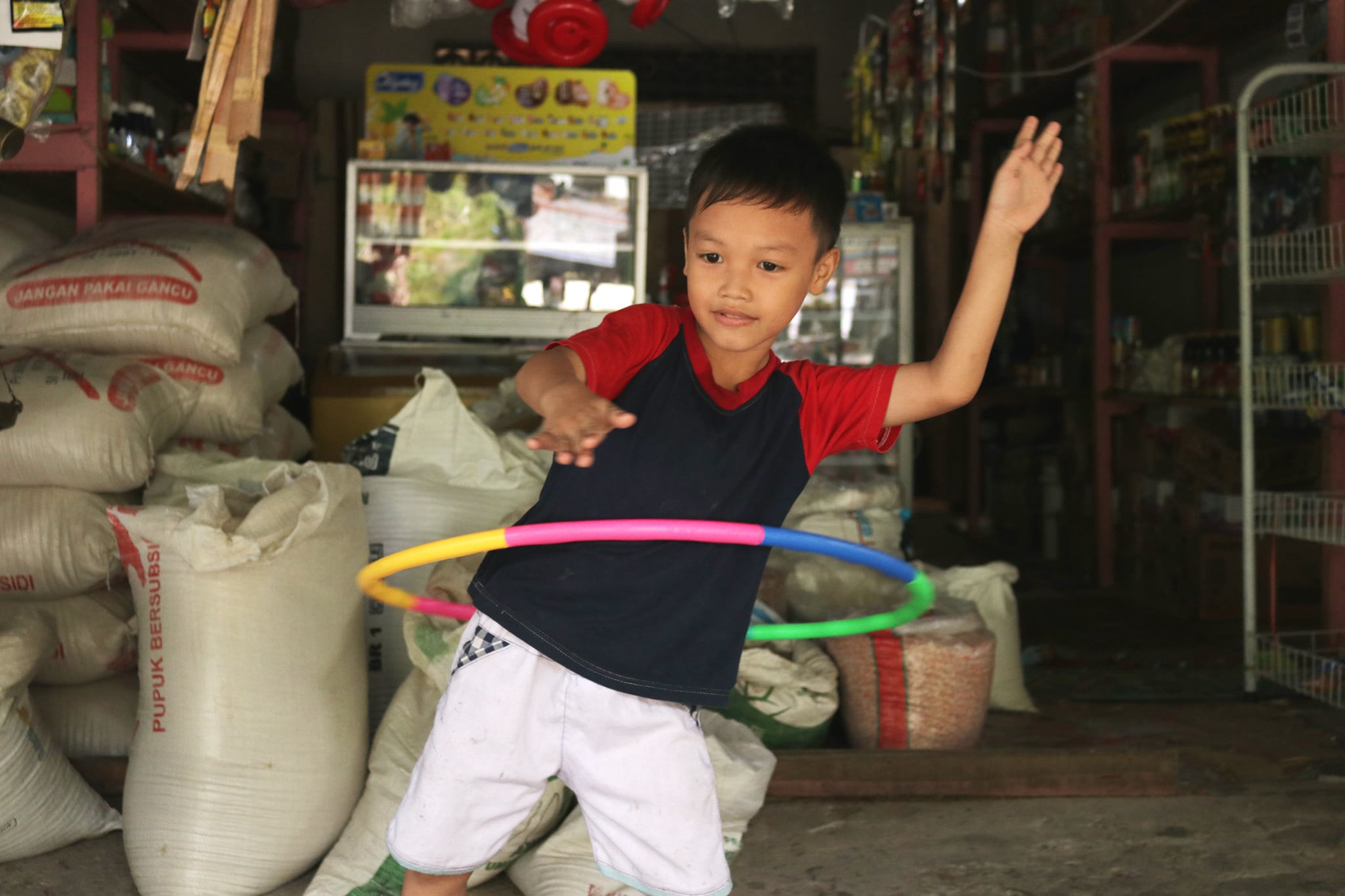 In 2019 BFIA initiated the 'Reaching beyond the game' project which reaches more than 1200 children in 15 schools through its three core programmes. This project has been warmly welcomed by teachers and the students because it offers alternative activities in sports and education.
In 'normal' times, BFIA operates in 3 locations, including 2 state-owned facilities, as well as the local schools.
Adapting to pandemic conditions, BFIA continued to reach as many children with the '# Sports at Home' program. This activity is financed by UNESCO, which attaches much importance to children's mental health at this time that they are cut off from their schools and friends.
Through BFIA's social media children can access exercise tutorials and challenges. They also receive sports equipment and educational and art materials. Coaches monitor their activities through Whatsapp and home visits, providing assistance as needed.
Another pandemic-specific initiative has been the distribution of food packages, masks, soap and educational leaflets to more than 8,000 people. This work was carried out with the help of supporters and in partnership with YUM.
Audiovisual history
After this comprehensive introduction, attendees were treated to two fantastic videos, the first made in 2015 and the second from 2021, showing just how far the project has come.
Promoting top class humans
During the ensuing discussion, M. Bachrun was asked: "What makes you different as an academy?"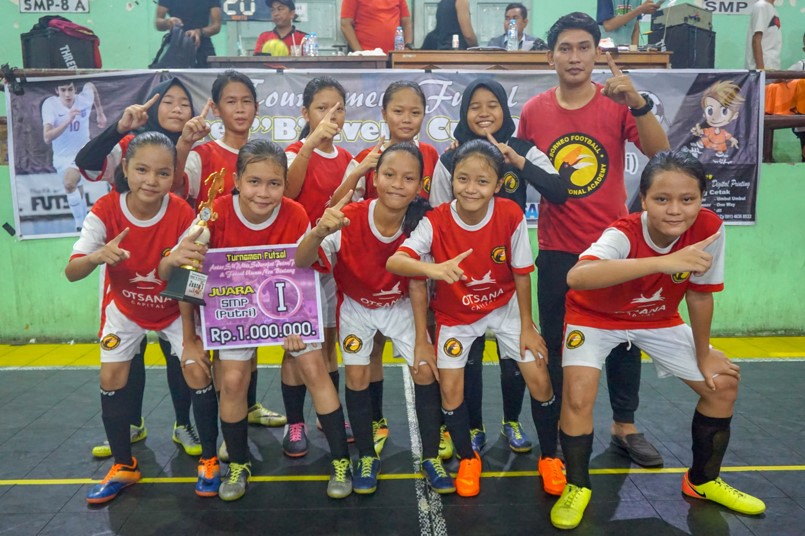 He replied that it was a question of priorities.
"Normally football academies are a business, tailored to kids who want to become professional footballers and can afford the fees. BFIA is fortunate to have good coaches even though 95% of children are from poor families. Our economic approach is different and our programmes are different."
He pointed out that, although four of their female players have made the provincial team:
"Our priority is not to create top class players but to promote top class humans."
Finally, the question of sustainability and fundraising was raised. There is an almost total lack of government support for such projects in Indonesia, and BFIA has explored funding opportunities with big football organisations, but has found it is not easy to get a foot in the door. For example, they approached UEFA for funding twice, unsuccessfully, and feel that they are still not big enough as an organisation to qualify.
The facilities BFIA are developing will help them generate income by renting out facilities and hosting tournaments – but they will not make the project 100% sustainable, so it will need to continue fundraise to keep operating.
You can see the recording of the whole event here. (Please note that the first 18 minutes of this session was delivered in Spanish but with an English language presentation)